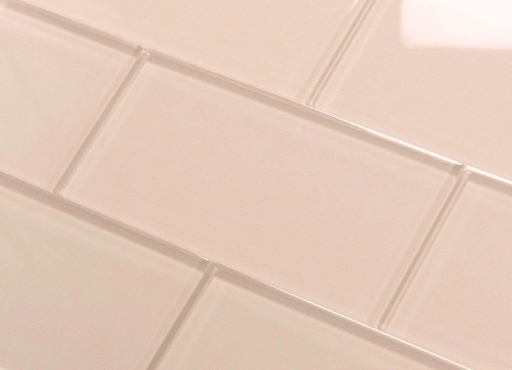 If there is any plan to install a new backsplash made up of glass in the kitchen or bathroom, it's time to get through this informative guide. It's because many of the consumers end up with a wrong decision and regret it for many years. However, it doesn't mean the tile is a wrong choice; sometimes, the tile is not a perfect fit for certain spaces. Well, a glass subway tile is one of the sought-after backsplash tiles around the world. From commercial to personal spaces, people adore the tiles of glass. Will it work in every case or not? The final outcome will come after a short read.
Why to Choose Glass Tiles?
➤Unmatched Beauty
The reason that many people have extra love for glass subway tiles is because of the timeless beauty. People who love the contemporary theme always opt for the glass backsplash tiles or complete glass tiles to relish brightness and illusion space.
➤Easy to Clean
Not only beauty, but the tiles work practical too. In other words, maintenance of the tiles is a non-negligible factor as everyone wants the tiles that are convenient to clean. Therefore, glass tiles meet this significant objective.
➤ No Water Absorption
One might have seen that glass tiles are also used in swimming pools. It's because the tiles feature zero water absorption. So, they can be a perfect fit for the bathrooms.
➤ Eco-Friendly
Glass tiles are not made up of recycled materials; however, they are recycled at the end of their lifespan. In addition, tiles manufacturing consumes less energy in comparison to ceramic tiles.

Knowledge FactGlass Tile Vs. Ceramic TileGlass tiles are made from the pieces of glass having translucent glaze fire onto the tile's back. Some get the tile without patterns, and some look for artwork glass tiles to enhance their rooms.
In contrast, the traditional ceramic tiles are still on-trend. They are made from firing clay which is set at high temperatures. Then, a liquid glaze is added, and again the ceramic tiles are fired for smooth finishing. Undoubtedly, both tiles are two different kinds possessing different characteristics.
Why Not Glass Tiles?
Usually, there are only two reasons that very few people do not go for the glass tile, which are discussed below:
➤Pricey
Glass tiles are the most expensive tiles as they feature many advantages, which are mentioned above. In reality, a few people get disappointed as they don't fit their budget.
➤Can't Neglect the Professional Installation
Nowadays, people are becoming experts and doing many things by themselves. They, of course, try to save their expenses and also show interest in doing something which is not their regular job. Even people do the tile installation themselves. But this cannot happen in the glass tiles; here, professional installation is a must. It can be risky to do by a less skilled man and will not give an appealing look which the tiles generally render.
Final Shot
Yes, glass tiles are a favorable choice for almost every kind of space. But the above two mentioned cons: highly expensive & professional installation can act as a constraint for a few.