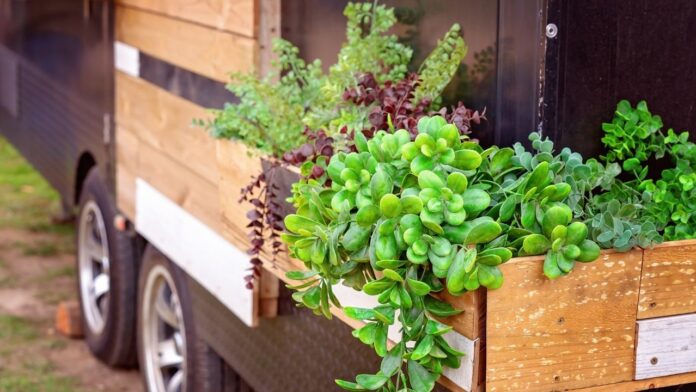 Whether you are merely starting your gardening passion or have long been honing your gardening skills, you will love using a planter box. You are probably not new to using one for cultivating vegetables and plants. However, to most gardeners, there is an ongoing debate on whether it is much useful for gardening or not.
Some contest that it provides an easy job or that you are not gardening if you use this tool. However, perhaps even more than you think, a planter box does exactly its job. You may not have realized yet, but a raised garden bed will help your crops and you.
No Need for Tilling
A raised bed is essentially a means of preparing your soil for the simplest type of cultivation, giving you lesser tasks when growing rows of seedlings. Gardeners frequently maintain raised beds by simply placing items on the ground rather than tilling them up every year to add fertilizer.
Tilling is a type of deep cultivation required when planting a new garden area or applying organic enhancers. Tilling cultivates your soil at least 8 inches deep and 10 inches at most, but it can be even deeper if you are beginning a new garden bed in a low-lying area.
Compost, leaf litter, organic manure, and other soil amendments can all be applied straight on top of the soil without much effort. Furthermore, as insects and roots force their way through the ground, it is susceptible to doing their own tilling.
Regular tilling depletes the soil quality, so doing less tilling will build up the organic substance of your soil.
Back Pain No More
It's amazing to know how often back and knee pain can occur simply by gardening, especially in a big area. And it can harm your body in the long run. While it may not seem like it, bending over to plant may cause joint and spinal inflammation.
However, you can alleviate the weakening of your back and joint discomfort by using a raised bed, particularly one at least 12 inches in height.
Even younger people considering a gardening career must entertain the probability of employing techniques that can lower the probability of sustaining back pain. Consider elevated beds as a health-related investment.
Perfect for Beginners
Raised beds make it simple for novices to plant by eliminating several hurdles. Of course, there will be upfront expenditures, but they almost always guarantee a win during the first few months. You can grow a lot of vegetables in a raised bed if you combine good soil, manure, seedlings, and water.
Direct sowing on the ground will not guarantee the same result. In addition you'll have to do a lot of tilling, fertilizing, and weeding — procedures you can bypass by planting on raised beds.
Conclusion
A raised garden bed provides more benefits than one may expect. Who would have thought that it also benefits your health more than giving you less work?
But more than being used for gardening, you can use these raised planter boxes for storage. It is the most versatile gardening tool one can use.