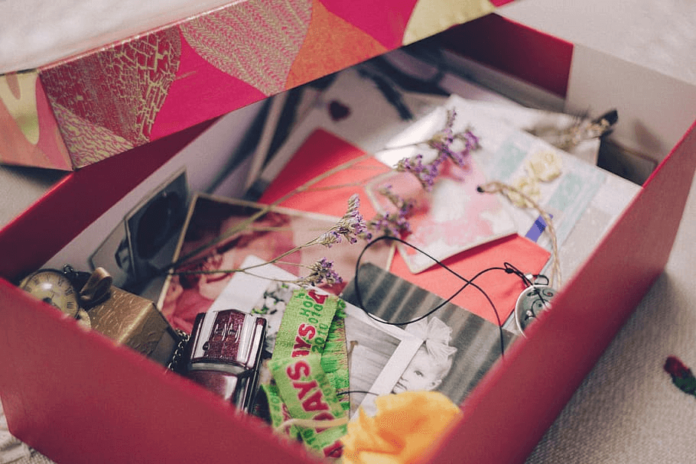 How often do you sit and talk to your parents and grandparents? You would be surprised to know how much they have to tell you about their childhood and how life was for them. They will tell you all about how they walked long distances through the woods to go to school or how they used to gather around together to cook and have dinner. If possible, they will also show you almost tattered handwritten letters they received from their siblings, friends, or even parents. If they'll let you, try reading those letters or ask them to read them to you. Just take a look at their faces to see the kind of emotions and memories these letters bring them.
Autograph books and slam books exchanged among friends, classmates or colleagues are often filled with short goodbye and good luck notes, poems, verses, personal messages, notes about some memories, drawings, etc. Do you have one? Try going through them after years, and you will get to smile a little, maybe even shed some happy tears, and also know how much you have changed from the kind of person you were when you were a lot younger. Imagine getting to read your mom's or dad's autograph book. It sure would be fun. Don't you think so? Pickinlove Reviews Is Pickinlove Legit?
All of this has changed now. Unfortunately for us, we now live in an age where everything is digitized. No one really knows anything real about their own friends or siblings. Nowadays, to know if a person is sad, happy or irritated, people just check their social media. No one even confides in anyone now but feels the urge to post all their thoughts, moods, and emotions on social media. Why not try letter writing for a change? It can make such a difference in the way you look at others and life as a whole.
You should have definitely come across a quote that says not to judge someone because you do not know their story. Make time to get to know your loved ones. Sometimes, maybe asking how they are doing or what is going on with them will do them a lot more good than you think. Receiving an unexpected call or a sudden visit from you would make their day so much better or give them a much-needed break from the complexities of their lives. Sometimes, all people need is someone to just sit by them and listen to them.
Reading through a handwritten letter can also do the same trick. You need not be worried that you have not written a letter yet or do not know how to write a letter to a friend or a family member. It is just as easy as making a conversation. Your handwritten letter will end up being a souvenir that will be dearly cherished for years, a comfort in times of distress or just a reminder of the good times you have had. So, what are you waiting for? Take some time to talk to your dear ones and also write a letter to them. Be the change. Make a difference today.