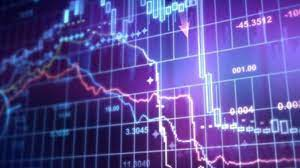 Forex trading is a full-time profession for some people, but that does not mean you can't learn from successful traders to improve your own approach.
Learning and copying their style can make trading easier. You can also find mentors to help guide you through the process.
There are many different forex traders to follow, but it is important to find the right ones for you. Some traders specialize in technical analysis, while others focus on fundamentals. It is important that you find traders that align with your own trading style.
So, who are the best forex traders to follow on social media?
We have put together a list of the 5 best forex traders to watch and follow on Twitter. 
There is no guarantee that following any of them will make you rich, but they are all very proficient forex traders and it's likely that their advice will help you to learn more about the market.
So let's begin…
igor_forex
Igor is a professional forex trader and analyst who has over 10 years of experience in the markets. He offers insightful market commentary and trade setups on his Twitter account, which has over 17,000 followers.
If you're looking for comprehensive technical analysis, Igor is your guy. He has a very well-developed eye for detail and offers great insights into how to trade the markets.
Jarratt Davis
Jarratt is a professional trader and educator who has been trading Forex since 1998. He is the author of two books on Forex trading and is a regular contributor to Forbes, Huffington Post, and other major media outlets. His Twitter account has more than 66,000 followers and he offers great insights into how to manage your trading psychology in addition to his recommendations for technical setups in the markets.
Jarratt's tweets are extremely informative, but they can be rather wordy; however, you will definitely learn something new if you follow him.
TradingView
TradingView is a social network for traders of all levels of experience. It offers an amazing community of traders who share insights, ideas, and trading strategies. The TradingView account has over 1.5 million followers and offers great content for both novice and experienced traders alike.
If you're looking for a one-stop shop for trading insights and ideas, TradingView is the account to follow. You'll find everything from simple technical analysis to in-depth fundamental analysis.
DailyFX
DailyFX is a news and education website owned by FXCM, one of the largest forex brokers in the world. The DailyFX Twitter account has over 390,000 followers and offers great insights into news events that are affecting the markets, as well as educational content for traders of all levels of experience.
If you're looking for up-to-the-minute market news and analysis, DailyFX is the account to follow. You'll also find great educational content on their website that will help you to improve your trading skills.
BabyPips
BabyPips is a popular educational website for Forex traders of all levels of experience. The BabyPips Twitter account has over 83,000 followers and offers great insights into fundamental analysis, technical analysis, and risk management.
These 5 traders are the best of the best, so you should definitely follow them. These accounts offer a variety of insights and experiences, so there's something for everyone.