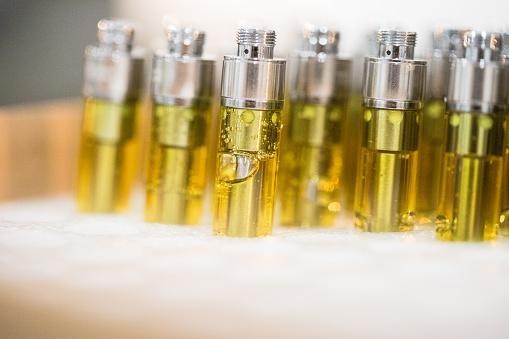 Delta 10 is the latest development in the cannabis world that is gaining popularity due to its unique features and outstanding health benefits. Delta 10 THC is a close relative of the common and the loved Delta 9 though it's less potent. Growers and scientists are still in the process of discovering unique and better things. To try this fantastic cannabinoid, consider the following flavors explored in this article. However, first, we will do a quick review of what Delta 10 is.
What is Delta 10?
Delta 10 is one of the hundred cannabinoids in a cannabis and hemp plant though it is minor compared to other cannabinoids. It occurs in low concentration naturally at the early stages of a cannabis plant. Nevertheless, it has the power to get you high and give you a fantastic experience. Delta 10 comes in different forms, such as vape carts, gummies, and other edibles. In addition, there are different delta 10 flavors that you can choose from depending on your taste and preference. 
Here Are Some Delta 10 Flavors You Should Try
Hawaiian Haze Delta 10 THC Cartridge 
The Hawaiian Haze delta 10 THC cartridge is a cross breed of Hawaiian and Haze. It is one of the staple blends for many users. This strain has a fruity tropical note with a mixture of exotic flowers, which gives you a tropical vacation. It's perfect for recreational use, and you can use it any time of the day. Hawaiian haze is a Sativa marijuana; hence, you will enjoy all the health and psychoactive benefits of Sativa. Further, apart from the fantastic and sweet flavor, you will experience some floral smell. This means you can talk, interact, and associate with people without fear of a bad smell.
Ice Cream Cookies Delta 10 THC Cartridge 
Ice Cream Cookies delta 10 THC cartridge has an ice cream cookie flavor, as its name suggests. It is one of the quality hybrid strains. The Ice Cream Cookies Delta 10 is made with a cannabinoid distillate and delicious testing terpenes. By consuming this flavor, you will experience some uplifting features but not too overwhelming. It is one of the delta 10 disposable devices; hence, they are easy to use and very convenient for portability.
Ekto Kooler Premium Delta 10 THC Disposable 
Ekto Kooler Premium delta 10 THC disposable is a Sativa strain with a citrusy flavor. It is a crossbreed of California orange and gorilla biscuit, giving it a refreshing taste. Ekto Kooler is perfect if you want an excellent and refreshing afternoon or something to kick off your day. This strain is made with cannabinoid distillate and delicious-tasting terpenes. You can pair this sweet strain with your favorite cereal. It is also a disposable device with unique features and is easy to use.
Wedding Cake Premium Delta 10 THC Disposable 
Wedding cake premium delta is a hybrid strain with a wedding cake flavor. It is also made with cannabinoid distillate and delicious-tasting terpenes. This stain is stunning as it can leave you with a cheered-up feeling, especially on those lonely and lazy evenings as you enjoy the sunset. Further, it is easy to use and maintain as it is a disposable device you enjoy immediately after purchasing.
Maui Wowie Delta 10 THC Cartridge 
Maui Wowie Delta 10 THC is a quality Sativa strain with a sweet pineapple flavor. It is also made with cannabinoid distillate and delicious tasting terpenes, giving you the best and most amazing experience. It originated from the island of Hawaii. Since it is a Sativa strain, you should expect amazing effects such as high-energy euphoria. You can enjoy this strain during the retreat when doing an adventure in the park, which makes you enjoy and explore nature better. It is also perfect for those lazy afternoons when you want to relax or boost your energy during a busy day. However, to consume this strain, you will require a 510 thread device.
Blue Candy Kush Delta 10 Disposables   
If you want to relax, blue candy Kush delta 10 is a perfect strain to give you that relaxing feeling. It is a delicious tart berry indica that you will enjoy any day. Blue Candy Kush comes with a mouthwatering tart berry aroma with subtle floral notes; hence you don't have to worry about the unpleasant odor. This is one of the sweetest flavors that you should try now. Its sweet and delicious taste will leave you satisfied and happy. It has some mental effects, which give you an uplifted mental state. This strain is perfect for the end of the day when you want to relax and refresh your mind after a long and busy day.
Bottom-Line
The different flavors of delta 10 give you a chance to experience the different and unique benefits of delta 10 THC. With these flavors, you will not have to worry about unpleasant smells which may affect how you associate with others. In addition, each flavor is made with delicious terpenes, so you will enjoy consuming each strain. It would help if you considered trying each of these strains as a perfect way to enjoy your favorite delta 10 THC.