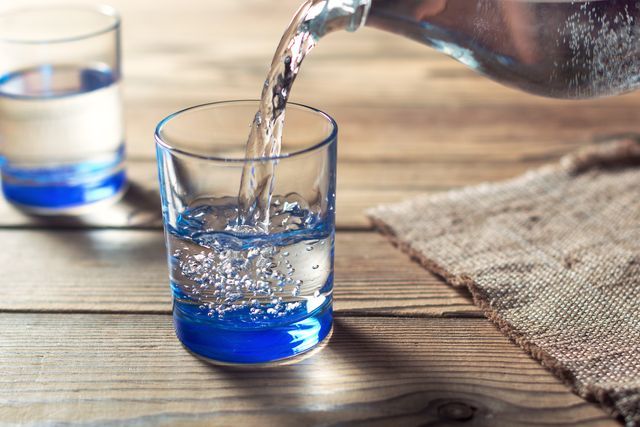 In the current times, it's difficult to tell the quality of tap water, and is better if avoided. You can't really drink tap water directly the source of water is unknown and so is the quality. Hence dependency on mineral water increases not just while you are traveling but even in our homes for regular day-to-day usage.
While you are traveling bottled mineral waters becomes an easy choice but it's not cost-effective for daily usage at home. Years ago, the best water purifiers came to our rescue and made a space in our kitchens. There is a variety of products to choose from with many features, fit for your health.
As a matter of fact, mineral water is better than regular tap water for many reasons. Mineral water carries the optimum amount of minerals, including calcium, sodium, and even magnesium; hence drinking mineral water will provide your body with the entire mineral profile.
It may not be easy to understand the chemistry behind the process but it's easier to purchase the best Water purifiers that provide mineral water of optimum quality. With the help of purifiers like Kent water purifiers, you can quickly get mineral water at home.
These machines are specially designed to purify water with processes such as Reverse Osmosis and UV filtration. The water obtained is healthy and even tasty due to the minerals added by the water purifier technology in the machine.
Health benefits of drinking mineral water:
Now that we know what mineral water is, it is time to discuss the health benefits of mineral water. Due to its unique composition, water can provide these benefits.
It could be helpful in increasing bone calcium density.
Due to the added calcium, mineral water can positively affect the human bones. It can help in increasing the bone calcium density, keeping your bones tough. According to different studies, the human body can effectively absorb calcium from the water we consume apart from sources for calcium like dairy products.
Lowers the blood pressure effectively.
Blood pressure is affected by the levels of sodium and magnesium in the human system. There might be numerous problems and severe health hazards that might occur due to the lowering of blood pressure. Mineral water has enough sodium and other minerals to maintain your BP. Even magnesium present in mineral water has a vital role in the regulation of glomerular filtration rate, which is also a factor responsible for the regulation of blood pressure.
Helps in avoiding constipation.
Mineral water can also help in reducing the chances of constipation as the mineral content improves the overall digestion process. The magnesium in the human body is excellent with water retention, and hence you can rely on the minerals if you face problems related to indigestion.
Related Health hazards from bottled mineral water, best if avoided
Few brands use extra sodium in the water.
A few bottled water brands have been known to use in the water, which makes the mineral water taste bitter. Consumption of such water will ultimately affect your kidneys and can cause life-long problems.
The microplastic used in the packaging process is harmful.
When we talk about the entire packaging process, there are certain standards according to which it must be carried out. Sometimes microplastic in the bottles can accumulate in the human system, which leads to inflammation in certain body parts.
The bitter taste can sometimes cause nausea.
Due to the extra minerals added from the purifying machines, sometimes mineral water develops a bitter taste which could irritate a few people and cause vomiting.
It's difficult to find the best-bottled brands that provide just the right quality, hence it's wiser to get a water purifier from a brand that's well known. Kent water purifiers are among the best water purifiers that can give you high-grade mineral water. There are other good brands as well that you can browse on our EMI store.
You can buy them at The Bajaj Finserv EMI Store at special offers such as no-cost EMI. You can easily get your favorite water purifiers with Bajaj Finserv without any difficulty with its quick and helpful service. They also provide special EMI in which you don't have to pay the entire cost of the product at once and on the other hand you can customize the repayment options with their service and pay the price according to convenience.