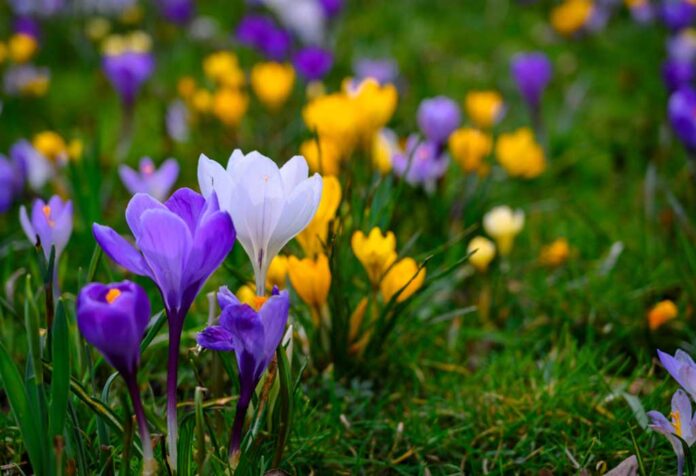 House is a very important part of everyone's life. We all have this one dream of buying our own house someday. A home is a place where one can relax after long working hours and just be themselves. It is a place of mental relaxation. A garden at home makes the place refreshing and positive. I would recommend everyone to at least have a home garden even if you are not a gardening fan or living in an apartment where you don't have much space to try this out.
Flowers are the best thing you can give anyone. These days you can order flowers online also.
Plants and flowers spread very positive vibes. If you are new to this area and you are looking for inspiration then this article will surely be a help to you. You can read various articles on the internet on how to take care of plants and flowers. This article is all about the flowers that you can choose that will brighten your home.
We have curated a list of blooming flowers that you can choose to plant at your home in case you are a beginner or have a flower fetish. So let's jump into the article to know more.
Roses-
The most favorite flower of all time is roses. They are easily plantable and don't require much space as well. You can plant them in a pot and keep them on your balcony or terrace. There are so many species of roses available but red is considered the most preferred one.
Poppies-
Poppies are bright coloured textured flower that looks somewhat similar to roses. Poppies are easy to grow and maintain as well. They will give your garden a pop of colour.
Viola-
If you want to include winter flowers then viola is a great option to have. They are short-lived perennial flowers that bloom throughout winters. They look really beautiful in a planter or flower bed. Many apartments have flower beds already inbuilt in their balcony space so you can plant violas in winter to give your garden an aesthetic look.
Primrose-
Primrose is another winter flower that typically blooms during the spring season or we can say at the end of the winter season. They can tolerate less harsh winters but they bloom throughout late winter. So you can think of planting them in your garden. They are colorful and come in pink, red, yellow, blue, white, purple and orange. You can plant each of these varieties in your garden if you want a colorful looking garden.
Begonias-
Begonias are delicate, bright coloured flowers that look very aesthetic. They are indoor plants that are available in red, orange, pink, white, and yellow. They bloom all year round and require indirect light. You can keep them on a table near your window where you study or work. I am pretty sure they will give you a very positive feel while you are working. 
Tulips-
If you want a cheerful flower in your garden that can add a pop of color as well create a fun environment then you can choose tulip. They are flowers that bloom from early to late spring. Tulips offer different varieties in colors like yellow, blue, red, pink, and purple. You can create flower beds of these different colors or you can plant them in different pots and keep them at different places to add color everywhere.
Marigold-
Marigolds are the easiest to plant flowers. They don't need much care but they bloom well. The fragrance of marigold makes everything vibe differently. There are different colors of marigold available. Yellow and orange are the most conventional species of marigold but you can also get red, white and pink these days.
I hope I was available to convince you to plant flowers in your garden and brighten up your home like never before. You can try this new hobby of gardening this new year and make your house a better place to live in. You can send flowers to your loved ones as a token of love on their special occasions. You can send flowers to Gurgaon these days via online delivery services.