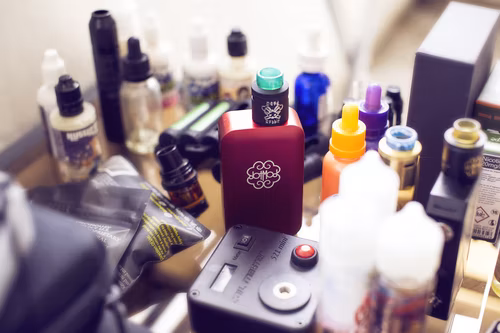 If you have a particular someone in your life who enjoys vaping, it seems only natural to show them how much they mean to you and you care by giving them vape-related presents. However, you may not always have all the necessary insider information to procure highly precise vape presents. Whether you vape yourself or have done your homework online, it's simple to see that everyone has unique preferences for how and what they vape. Those close to someone can often guess wonderful surprise gifts that the vaping loved one will adore, just like they can guess other gifts.
Most existing vape gift idea articles are definite, such as coils and tanks for your vaper's exact rig. But what if you are unaware of this? What if you're purchasing something for someone you know more about virtually than in person? Or someone whose rig you do not know of, even if you know them well? We have you covered if you have a smoker within family and friends. This year, skip the scavenger hunt because we've compiled a list of the five best gifts for smokers. Continue reading to find the ideal gift for the vaper in your life.
1. THC PEN
Because you can vape with limited tools and products and don't require much effort or expertise, vaping marijuana is a popular way for vapers to try cannabis.
Since the THC vape pen is easy to use and can offer a variety of flavors, it can be an excellent gift to provide a vape lover who loves marijuana. These are a two-part electronic device used to vaporize oil and can offer an instant high as the vape directly gets to the body system. 
2. EXTRA COILS
It's always recommended to have extra coils on hand. A coil is encased in a piece of cotton and placed within the glass container portion of the vaporizer. Whatever vape juice the smoker chooses keeps the cotton moist. Additionally, when the coil warms up, the cotton absorbs the juice and converts it to the vapor that everyone enjoys.
Most vapers know how to change their coils, but they will do it for you if you buy the coil from a vape shop. However, it's simple to order coils online, and you'll discover the proper size faster than if you went from vape shop to vape store as there are so wide varieties available online, and you can search for coils to a specific brand. Significantly, you will save on time.
3. EXTRA BATTERIES AND CHARGERS
It's simple to understand why keeping the batteries charged is challenging in the vaping lifestyle. Rechargeable 18650 cells (lithium-ion) and integrated batteries that recharge via a cable are the two most prevalent vape batteries. If you know your friend uses 18650 batteries, a pack of rechargeable 18650s plus an independent wall-charging device would be a delightfully subtle vape-related gift. They can also charge their cars if they're on a road trip.
A timely battery recharge may be beneficial, and sending a whole recharging pack means that your buddy can set up a brand-new charging station at work, at home, or while on vacation. When it comes to charging models, you'll be fine if you can find the correct USB connection.
4. MEANINGFUL VAPE CHARMS
Another fad that you may or may not have heard of is vape charms. Vape charms are similar to jewelry for your vaporizer. Naturally, girls are more interested in vape charms than male vapers, but this isn't always the case because there are many different types of vape charms. Surfer, sports, humor, and specialty vape charms appeal to a wide range of customers.
Vape charms include beaded rings around the tank to complex dangling charms with keys, necklaces, and even empty bottles. Look at a few different vape charms and pick one that will be special to your friend as a present. The possibilities are endless: a functional compass, a metal figurine, a key to your heart.
5. VAPE JUICES
Vape liquids are available in thousands of different flavors. The juices are available in various tastes and varied VG and PG ratios. In vape juices, both VG and PG are utilized as base liquids. You can get juices that are 100% VG, 100% PG, or a combination of the two.
The suitable ratio is entirely dependent on the smoker's preferences. Vegetable glycerine, sometimes known as VG, is a thick e-liquid. It tends to give out a thicker vapor cloud. VG is also available in menthol and tobacco flavors, reducing throat irritation.
Propylene glycol, or PG, is not as thick as VG. Because it has a more significant flavor than VG, it is utilized in fruity and dessert juices. PG produces less vapor but has a more intense throat impact.
You can select from a variety of flavors and VG/PG ratios. Try to figure out which flavor they prefer, or take a chance and purchase something completely different. When selecting a nicotine strength, be cautious. Your vaper pal won't be able to utilize it if it's too strong or too weak.
Bottomline
Gift-giving is always stressful, no matter how well you know the person you're shopping for. While still addictive, vaping is far healthier than smoking. Perhaps a new vape is just what the smoker in your family needs to quit smoking for good. Remember these gifts for smokers the next time you go shopping for a loved one.