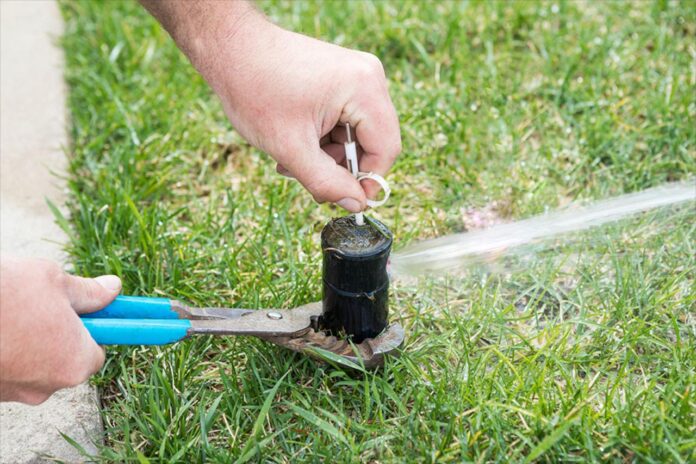 If you suspect your sprinklers need repairing, take note of the sound they make. The noise may be from debris or a clogged sprinkler head. If this noise is constant or unusually loud, you should immediately call a sprinkler repair expert. Coughing or sputtering sounds can indicate a crack, pressure issue, or bad valve. If you notice that sprinkler heads are popping up, you may need to clean them and then readjust them back into position.
Cost Of Repairing A Sprinkler System
If you need to replace sprinkler heads in your system, the cost will vary depending on the type of repair you need. While replacing a single head may only cost $50 to $85 per head, more extensive problems can require multiple sprinkler heads to be replaced. In addition, sprinkler heads that do not rotate will need to be cleaned or replaced. Other sprinkler system repairs can be performed by yourself, saving money.
If you want to save money on repairing sprinkler systems, make sure to regularly maintain them. Regular maintenance can keep your sprinkler system working well, reducing the need for repairs. Regularly cleaning and inspecting sprinkler heads, inspecting valves, and landscaping to avoid clogging can all be done for about $50 to $75 per sprinkler system. You may even opt to have a sprinkler maintenance checkup done once a year.
Cost Of Repairing A Sprinkler Head
If you're facing this type of repair, you may want to purchase a replacement. Sprinkler heads can be purchased at your local home improvement store or online. Bring the broken one along and compare the options to determine which one is best for you. Once you've determined what kind of sprinkler head you need, dig it up with a sturdy trowel. Make sure to follow manufacturer's instructions for proper digging.
Sprinkler head repair costs can vary widely, but the average is $50 to $85 per sprinkler head. These heads are regularly exposed to dirt and debris. In some cases, they only need cleaning and clearing away any debris that may be collecting inside. Another area where sprinkler repair prices can be high is with the sprinkler wire, which can be damaged and cause intermittent power flow. Repairing a damaged wire will require reconnection of the wire, new covers, and possibly a service call fee.
Cost Of Repairing A Sprinkler Pipe
Fire sprinkler pipes can become damaged due to several factors, including galvanic corrosion, pitting, scale, and oxidation. When a sprinkler pipe begins to lose its integrity, it needs to be replaced. The cost of replacing a sprinkler pipe depends on its type and extent of damage. Replacements can range anywhere from $2,500 to $5,000 per square foot. The price of repairing a sprinkler pipe depends on many factors, including the quality of the sprinkler head, piping, and timer system. Investing in quality parts is worth the money because they will provide durability and prevent you from having to pay for unnecessary repairs.
Sprinkler pipe repairs can be fairly simple. In some cases, it is necessary to dig up the sprinkler system and replace the pipe with a new one. PVC, or polyvinyl chloride, is a durable plastic formulation that can withstand harsh conditions. Although sprinkler systems are designed to last a long time, they do experience head clogs, component breakdowns, and pipe cracks from time to time.
Cost Of Repairing A Sprinkler Controller
While most sprinklers only need minor repairs, a malfunctioning sprinkler controller can be expensive. A sprinkler controller can cost between $75 and $250, and the problem could be something as simple as a faulty solenoid valve. If this happens, the sprinkler repairman will need to replace the valve, inspect the wiring, and reposition the sprinkler head. If necessary, he may even have to replace the sprinkler pump.
Sprinkler systems can be above-ground or buried underground. Drip irrigation systems are increasingly popular due to their efficiency and convenience, and are gaining popularity. Sprinkler repair costs will differ, though, depending on the type of system that you have installed. If your sprinkler system is above-ground, the repair may be less costly than for an underground system. However, you may have to shut off your main water valve and travel outside of the sprinkler's radius. Small objects and insects can cause diaphragm failure. To clear an obstruction, simply allow water to flow through the inlet pipe for one to two minutes.